Front Desk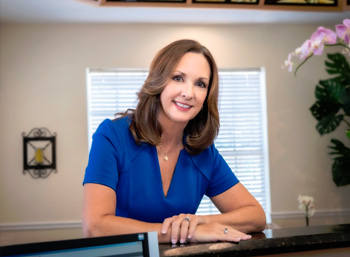 Penny
Penny has worked alongside her husband since the opening of the practice for 30 years. Penny's goals for both patients and team members are to make sure everything in the office runs smoothly from day to day. Penny loves seeing a smiling and happy environment for all. Outside of work she loves to spend time with her family and grandchildren. Her other interests include cooking, water sports and time with her animals.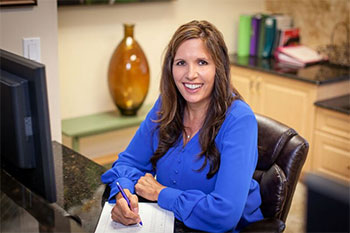 Tina
Tina started her dental career in early 1999 and automatically found joy and happiness in helping patients understand and meet their dental needs. Tina has over 20 years of experience with dental Insurance and front office. She absolutely loves the team, the patients and helping others. In her spare time you can find her enjoying Horseback riding, long bicycle rides and spending time with her family.
Dental Assistants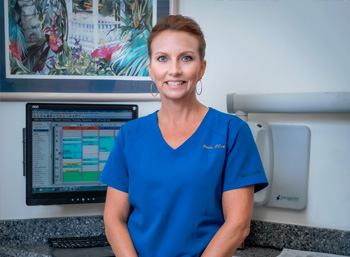 Patti, CDA
Patti has been a certified dental assistant for 33 years. She graduated in 1988 with an Associates in Applied Science in New York. Patti enjoys working with her patients in both their care and comfort. Her attention to detail and pleasant personality extends to both her team and patients.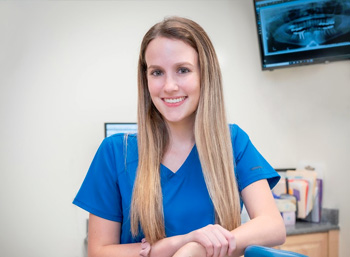 Samantha, CDA
Samantha graduated from Indian River State College in 2017. Sam enjoys getting to know each of her patients and making sure they feel at home. She spends quality time with her fiancé and going to the beach.
Hygienists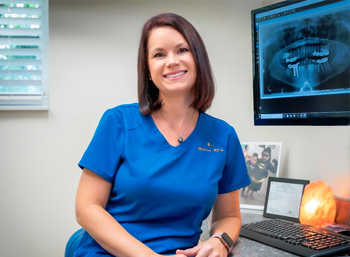 Melissa, RDH
Mo has been in the dental field for 19 years. She has worked at our office since 2006 as a dental hygienist. Melissa's favorite thing about being a hygienist is getting to know each patient's specific needs and helping meet those individually. She and her husband have one daughter, Braelyn, and a son, Brantley.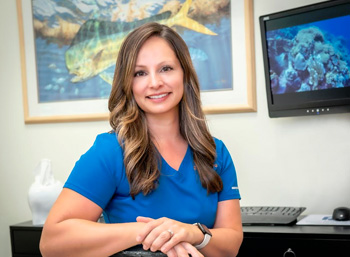 Elizabeth, RDH
Liz has 22 years of dental experience, 3 as an assistant, and 19 as a hygienist. Her goal is to help her patients understand the importance of good oral hygiene. She enjoys getting to know her patients and making them feel comfortable in the chair. For fun, she and her husband enjoy kayaking, scuba diving, and taking their dog to the beach.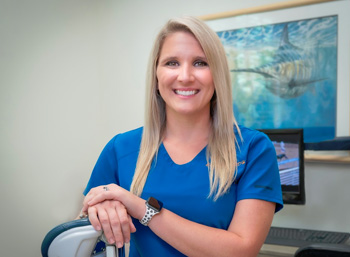 Christine, CRDH
Christine has been in the dental field for 7 years. She enjoys educating her patients to help them maintain the best oral health possible. It is important to Christine to make her patients feel comfortable and welcome while they are in the dental chair. She enjoys spending time with her husband and their 4 dogs. In her spare time she teaches dog agility classes.